Details
Volvo Truck - Charge Air Cooler
Fits: VNL & VNM Series (Years: 1998 - 2003)
Hose Bead Connections (**Non-Flanged**)
Click Here
to verify fit with an illustration
on hose bead vs flanged connections.
CORE HEIGHT: 34 1/4"
CORE WIDTH: 35 7/8"
THICKNESS: 2 1/4"
INLET: 4"
OUTLET: 4"
12 Month Warranty*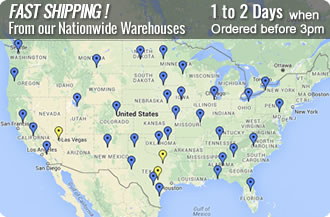 Notes:
**Seal clips shown in alternate photo are located along both sides of cooler.**
For Flange Connection version of this Charge Air Cooler, see part no: SC-222113
OEM Part Numbers:
1030150, 103150J, 1050005, 20370257, 3970775, 8081130, 98061501, BTC1123D, BT1123D, 1123D, CAC123D, WSR1123D, CA2114, 22603, WGM30C, DURVGDAC30C, VGDAC30C, VG30C, SPI44014603, 44014603, ABPN09BH30C, FLX010603, HDH010214, PC2959, REA611028, RHT039, SRMVOL30C, 44VOL30C, 17V9775, S19889, 1030150J, 1030150JS, 1102063CS, 20370251, 20461073, 507969, 85103378, VOL18812, VOL18812ED, VOL18812N, VOL18812R, 441170U, 441170
Best Quality & Price - Satisfaction Guarantee
At Superior, we build and supply only the highest quality radiators with heavy duty components for superior quality, maximum heat rejection and long life durability.
We want your business and will go the distance to prove that our radiators and service are superior to others in the industry.
Please call us at
1-800-578-8416
and we will do our best to beat or match another price or quote you find.
Or, fill out the form below and we will contact you.