Details
International / Navistar Condenser
Fits: 9300 Series
Years: 1993 to 1999

CORE HEIGHT: 25 1/2"
CORE WIDTH: 25 3/8"
DEPTH: 7/8"
FITTINGS: #8 MIO, #6 MIO

2-Year Limited Warranty*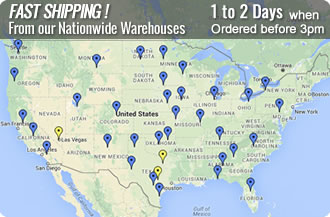 OEM Part Numbers:
2009378C2, 2009378C1, 2017953C91, 2017954C91, 2017955C91, 2017956C91, 2017957C91, 2017958C91, 2017959C91, 2017960C91, 3500838C91, 3500839C91, 3500840C91, 3500841C91, 3500842C91, 3500843C91, 3500844C91, 3500845C91, 3504406C91, 040824, TC40824, 40824, PT40824, CD40824, 52062, 650824, 740824, 79014, C60045, CON0045, 2433647, NAV2009378C2
Other Applications (**Check OEM Part Number first**):
1995-2003 International 2554-2654
1995-2003 International 2574-2674
1999-2004 John Deere 324H-344H Loader
1993-1996 International 3600 Bus Half Core. (Side By Side)
1995-1997 International Cabover 9800 Series
1994-1999 International Eagle 9300
1996-1997 Isuzu N Series Gas Engine
1996-2000 International PayStar 5000 Series
1996-1997 Chevrolet - GMC W-Series Gas Engine
2011-2013 International WorkStar 7000 Series
Best Quality & Price - Satisfaction Guarantee
At Superior, we build and supply only the highest quality radiators with heavy duty components for superior quality, maximum heat rejection and long life durability.
We want your business and will go the distance to prove that our radiators and service are superior to others in the industry.
Please call us at
1-800-578-8416
and we will do our best to beat or match another price or quote you find.
Or, fill out the form below and we will contact you.